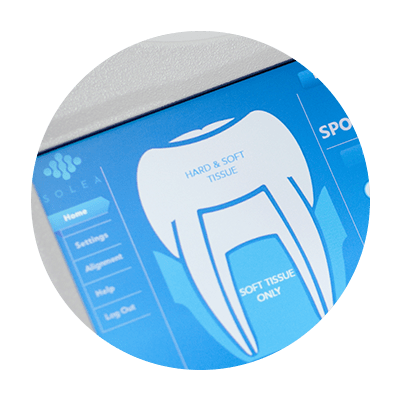 What Is A Root Canal?
More commonly known as root canal therapy, endodontic treatment is needed if the soft tissue (dental pulp) inside the tooth has become infected or injured. Although many people have the misbelief a root canal procedure is painful or risky, with today's dental technology, it's actually just the opposite.
What is P.I.P.S.™?
Featuring the newest rotary instrumentation of the LightWalker® laser, Dr. Bolamperti performs Photon Induced Photoacoustic Streaming (P.I.P.S.) as part of the root canal therapy. This process removes the enamel and endoskeleton while cleaning and sterilizing the inside of the tooth to the root. This makes it less invasive and preserves more of the tooth endoskeleton. As a result, the procedure is faster, safer and more efficient than traditional root canal procedures – and requires only one visit.
Request Your Appointment
We look forward to having you here, whether you're a first-time patient or you already know us.
Call Us Now