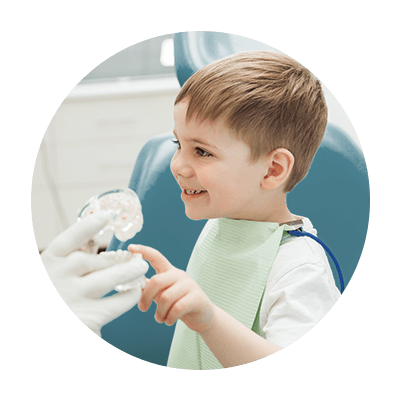 Why would my child need a frenectomy?
Sometimes, the frenum that connects the upper lip to the gums above the two front teeth (labial) is large or prominent and can cause pain, limit lip movement or form a gap between the two front teeth. If the lingual frenum, which connects the tongue to the base of the mouth is prominent or extends the length of the tongue, it can cause problems with eating and swallowing, or affect speech by leaving your child "tongue tied," with limited tongue movement.
Why is Solea® better than conventional treatment?
Using the Solea®, Dr. Bolamperti gently severs the frenum from its attachment using laser pulses, without even touching it. Precise and effective, the laser frenectomy causes virtually no bleeding, tissue trauma nor charring. In just 3 to 5 minutes, the procedure is complete. Within 10 days, new skin is evident and the frenum attachment is at least 5 mm higher up. Even immediately following the procedure, children can eat and function normally. Some patients report a little soreness to the area for a couple days, however, there is no need for stitches, meaning dramatically less discomfort and shorter healing times.
Request Your Appointment
We look forward to having you here, whether you're a first-time patient or you already know us.
Call Us Now